Sleep Medicine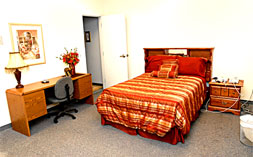 Board Certified in Pulmonary Diseases, Board Certified in Sleep Medicine and Board Certified in Internal Medicine.
Dr. Rao Mikkilineni is board certified in sleep medicine and has over a decade of experience in practicing sleep medicine and interpreting sleep studies. Sleep studies are performed by experienced and Registered Polysomnographers.
Referring physicians should feel comfortable sending their patients to South Atlanta Pulmonary & Critical Care Associates L.L.C. and Center for Sleep Medicine. We provide a variety of diagnostic procedures and therapies. Our sleep services include:
Polysomnography: A facility-based multiple channel sleep study that rules out or diagnoses sleep related disorders including obstructive sleep apnea, central sleep apnea, mixed apnea and hypopnea.
CPAP Titration Polysomnography: Sleep studies with continuous or bi-level positive airway pressure support. This portion of the study is used to identify the optimal positive pressure treatment to successfully alleviate apneas and associated events.
Our six-bed sleep laboratory is equipped with state of the art medical diagnostics and treatment to better suit your patient. Our goal is to establish a home-like environment for your patients during the study. All studies are attended by a qualified sleep technologist that monitors the patient from an adjacent technical room via video equipment to minimize patient discomfort and interruption. All positive adjustments are made remote.
Referring physicians will receive a full diagnostic report including assessment and summary recommendations for further treatment. We, as well, perform in home sleep studies.
Sleep Medicine
Obstructive Sleep Apnea
Primary Snoring
Sleep Disordered Breathing
PLMD/Restless Leg Syndrome
REM Behavior Disorder
Shift Work Related Sleep Disorder
Central Sleep Apnea
Hypersomnia
Narcolepsy
Parasomnias
Nocturnal Seizures
Insomnia
Daytime Sleepiness
Others
The Lab Provides
Fast turn-around time for results
Easy and convenient scheduling
C-PAP/DME arrangements and management
Participation in most insurance plans
If we do not participate in the plan, we will make arrangements with participating labs.
For tour convenience, the referral term is enclosed.